I remembered to take pictures today so this post is finally going to visualize everything I talk about.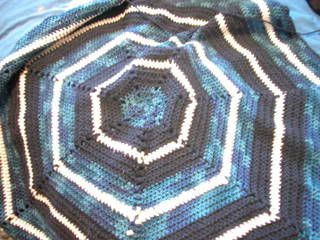 The Unfinished Baby Blanket.


Tempting proving too tempting....

Finally, the current projects: Tempting II is on the left and the Honeymoon Cami is on the Right.
I am really loving the color of Tempting II in that lovely wine color. When I knit in the sun it catches these wonderful red highlights. The yarn (Cotton-Ease) on the Honeymoon Cami is not as much fun to knit with. In all truth, it reminds me of the twine my parents keep in the drawer in the pantry for random string needs. The swatch of it was beautiful when it was knit up, its just handing it as it gets there.